award-winning author and ghostwriter
Why trust me to write your book?
Yup. That's a perfectly reasonable question.
In fact, if you'd asked me the same question 20 years ago, I'd have no answer to that question. I was a nobody, certainly not a writer of any note. 
The strange thing, for the first part of my life, I wrote in secret because I was too embarrassed to show my work to anyone. 
As a result, I never followed my vocation and ended up drifting from one dead-end job to another, across the UK and back home to Cardiff, Wales.   
Then something funny happened. 
One of the blogs I was writing in secret was discovered and won a national award. I realised that people would engage with my work. I became a teacher. I began writing professionally, both in print and online. I created online brands that have been read by millions. I created my own six-figure magazine business from my back bedroom. I've gone on to win national awards, both for my writing and my social media work.
Over the years, I have collaborated on numerous books and articles with celebrities, including world-famous actors, sports legends, political figures, businesses, and public thought leaders.
And that's why I'm here now. I'm offering you 20 years worth of experience to help you write your book.
I was always too shy to write a book. I certainly lacked confidence.
You might be the same position.
Either way, feel free to drop me a line about your book ideas, even if it's for a chat.
It'll be nice to meet you.
Below are details of what I've been up to these last 20 years.
Over 10,000 book sold worldwide
From award-winning semi-autobiographical family dramas to spoof erotica, I've hit the best-seller charts in both fiction and non-fiction.
Self-publishing has been my main output, which has helped me understand the entire publishing process – from identifying an audience, through writing the book, to subsequent marketing.
I am also traditionally published, having co-written a children's Welsh history book.
My book How My Blog Got 1 Million Visitors In 7 Months was the #1 blogging book on Kindle for three years.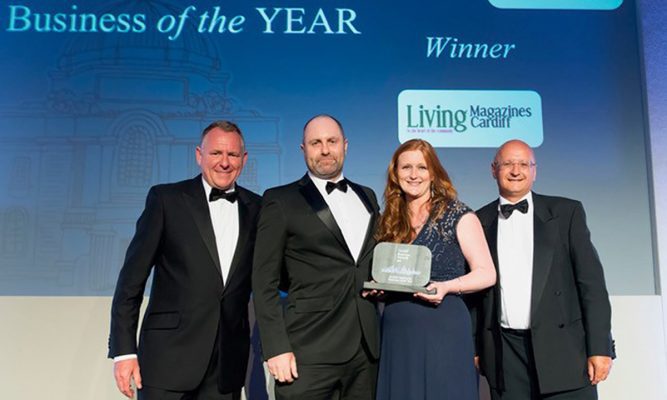 In print since 2002
Over the years, I've written for The Guardian, Huffington Post, the BBC, Wales On Sunday, and a clutch of national magazines.
In 2007, along with my co-editor, I created Living Magazines Cardiff, which have gone on to win numerous accolades, inculding Cardiff's Community Business of the Year in 2017. We also picked up Best Editorial and also Best Website at the UK Magazine Awards in Coventry in 2014.
I'm also a self-published author. My book How My Blog Got 1 Million Visitors In 7 Months was the #1 blogging book on Kindle for three years.
Award-winning web content that's read by millions
From spoof news websites that have draw in millions of visitors to blogging for industry professionals in the US, I have been producing original content that's been proven to engage with audiences.
In 2014, I created WalesOnCraic, a spoof news website for Wales that drew in over 1 million visitors within its first 7 months.
I have also provided effective copywriting and blogging post services professionally since 2002, ranging from local SMEs through to government organisations.
My blogging credentials were also recognised when I picked up a Blogger of the Year award in 2017.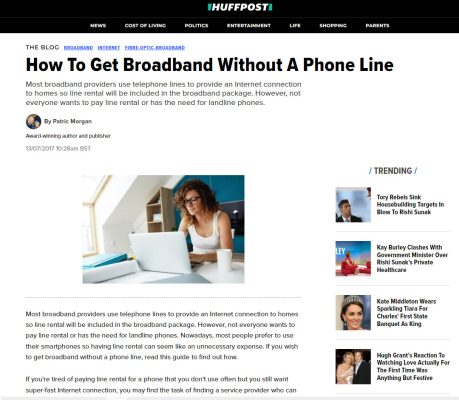 With over 300,000 followers
As an introvert, social media has been a blessing to me and I've put it to good use to make up for my lack of shouty voice.
I've created large followings for several of my online ventures – Living Magazines (50,000+), WalesOnCraic (75,000+) and Grumpy F*ckers (30,000+) – all from scratch and without paying for advertising.
In 2020, I created The Indie Book Store from scratch, which is designed to help indie authors market their books. From 0 followers, I built up a social media following of over 150,000 followers in just over two years.
Click here to get in touch to see what I can do for you