award-winning writer and social media ghostwriter
Used correctly, words can transform a business
You want your business to do well. Right?
Great. You have some great ideas floating around your head and you know that your audience will love them. But you're not too sure how to get these ideas down in black and white.
The thing is, you can do your job well. But how do you start putting yourself out there? Where do you even start? How do you do social media? What kind of stuff do you put on a website? 
It can all seem a bit too much.
Believe me, I know.
I've been there.
For more than 20 years, I wrote in secrecy because I was too shy embarrassed to show my work to anyone. I was convinced that people wouldn't even take a second look at my work. Yet I still envied those who had managed to set up their own small business and thrive. I never saw myself as a businessman and was convinced that I was destined for a career of mediocrity.
But then something funny happened. 
One of the blogs I was writing in secret was discovered and won a national award. I realised that people would engage with my work. I became a teacher. I created online brands that have been read by millions. I created my own six-figure business from my back bedroom. I've gone on to win national awards, both for my writing and my social media work.
And that's why I'm here now. I'm offering you 20 years worth of experience to help you market your business more effectively. 
I work in three areas – in print, online, and on social media. I can provide you with content – fresh, readable, relevant, and useful information for your audience.
I can also work with your to develop your own skills in these areas, giving you the skills and confidence to do it yourself if that's what you'd prefer.
Either way, feel free to drop me a line, even if it's for a chat. It'll be nice to meet you.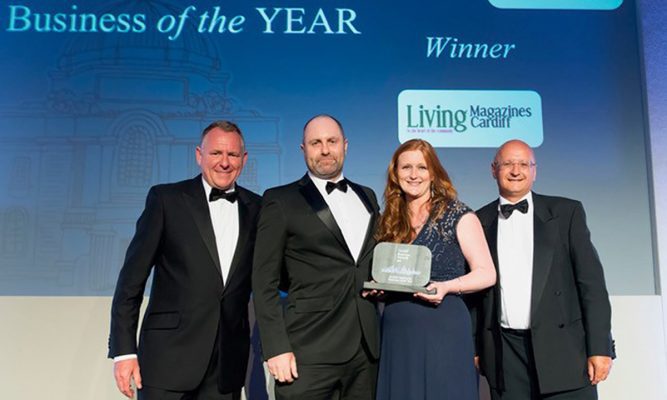 In print since 2002
Over the years, I've written for The Guardian, Huffington Post, the BBC, Wales On Sunday, and a clutch of national magazines.
In 2007, along with my co-editor, I created Living Magazines Cardiff, which have gone on to win numerous accolades, inculding Cardiff's Community Business of the Year in 2017. We also picked up Best Editorial and also Best Website at the UK Magazine Awards in Coventry in 2014.
I'm also a self-published author. My book How My Blog Got 1 Million Visitors In 7 Months was the #1 blogging book on Kindle for three years.
Award-winning web content that's read by millions
From spoof news websites that have draw in millions of visitors to blogging for industry professionals in the US, I have been producing original content that's been proven to engage with audiences. 
In 2014, I created WalesOnCraic, a spoof news website for Wales that drew in over 1 million visitors within its first 7 months. 
I have also provided effective copywriting and blogging post services professionally since 2002, ranging from local SMEs through to government organisations.
My blogging credentials were also recognised when I picked up a Blogger of the Year award in 2017.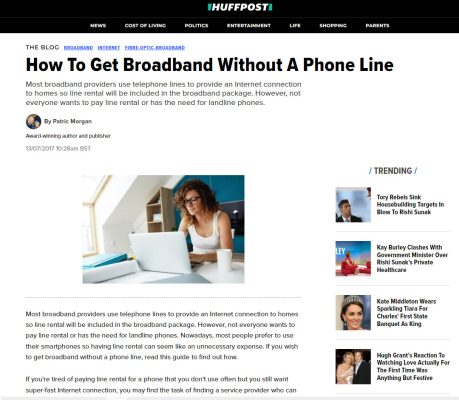 With over 280,000 followers
As an introvert, social media has been a blessing to me and I've put it to good use to make up for my lack of shouty voice.
I've created large followings for several of my online ventures – Living Magazines (50,000+), WalesOnCraic (75,000+) and Grumpy F*ckers (30,000+) – all from scratch and without paying for advertising.
In 2020, I created The Indie Book Store from scratch, which is designed to help indie authors market their books. From 0 followers, I built up a social media following of over 130,000 followers in under two years. 
Click here to get in touch to see what I can do for you