Actor and activist Michael Sheen speaks to Patric Morgan about his career so far, and how he adapted to life during lockdown
Michael Sheen sighs. His fingers stroke his grizzly beard and for a moment, he's no longer in New York; he's stepping onto a stage for the first time back in his home town of Port Talbot.
Gone are the days of a telephone interview. The pandemic has seen to that. Zoom is the new way of life. And across the internet, across the Atlantic, Michael's voice is beaming right into North Cardiff.
He's in the US, filming for the acclaimed drama series Prodigal Son. It goes without saying that he has come a long way since his early days in South Wales. But he traces the success of his career back to his days of youth in Port Talbot.
"As I've got older, I've realised more and more about what went into allowing me to have the path that I've had in life. I'm very aware that I had a supportive family, a family who would be involved with performing in one way or another.
"They also pointed me in the right direction, not necessarily professionally but my parents and aunts and uncles and grandparents were all involved with the amateur dramatics society. Coming from an area that had a tradition for actors in the form of Burton and Hopkins, there was a lot of respect for it."
Michael has followed in the footsteps of the giants of stage and screen; but in doing so, he has forged his own path, straight out of the industrial South Wales town that he still calls home.
"If anyone was to take a look, they wouldn't think that Port Talbot would have that kind of output. I was very involved with West Glamorgan Youth Arts groups that were borne out of the local education system. Godfrey Evans was the man responsible for founding the West Glamorgan Youth Theatre Company. He changed the lives of generations of young people from the same sort of South Wales area – myself, Russell T Davies and Catherine Zeta Jones, who I'm currently working with on Prodigal Son."
Michael was to then train with the National Youth Theatre of Wales in the Welsh capital.
"We never moved around much when I was young so moving to Cardiff during the Summer holidays to do the National Youth courses – that was like going on holiday. Even going to Neath back then seemed exotic so to go all the way to Cardiff seemed like going to Mars. I remember we stayed in the university's Senghenedd Court halls of residence. We'd rehearse in various places around Cardiff and it honestly felt like a mixture of being on holiday and going to space. It was so exciting. That was my introduction to Cardiff."
The National Youth Theatre of Wales was to give Michael the grounding that has underpinned his career since.
"It was a brilliant youth theatre. It taught me great work ethics; it was very disciplined. Once I went to London, I realised that I'd taken it for granted about what was available in my area. I'm not too sure about how it compared to others in different parts of the country, but I started to see how my life could have gone a very different way. I owe a lot to the hard work of others. I'm amazed that I ever made it."
In 1988, like Hopkins and Burton before him, Michael moved to London to train as an actor. He attended the Royal Academy of Dramatic Art (RADA), where he picked up his first professional role, and graduated in 1991. Throughout the 90s, Michael's stage work brought accolade after accolade, and he made his first TV appearance in 1993.
"Stage work is where I started but theatre work has a tendency to take over your psyche. You wake up in the morning and all you can think is that you're performing that night. You can't concentrate on anything else. That may be the way for other actors too, I don't know, but that's how it is for me. And it's strange because the performance only takes up a few hours of the day but it takes over an actor's life. I do a lot more work now in front of the cameras these days and despite it sounding grim, I'd say that I feel more at home on the stage."
Michael's breakthrough screen role was as former Prime Minister Tony Blair in the 2003 film, The Deal. It was to mark his first collaboration with screenwriter Peter Morgan. They were to team up again for the 2006 movie The Queen, Michael once again reprising his role as Tony Blair. He was nominated for a BAFTA Award for Best Actor in a Supporting Role. In that same year, he also appeared as English actor Kenneth Williams in BBC Four's Fantabulosa!
For the following year, Michael starred as the television broadcaster David Frost in Frost/Nixon in the West End, before it was adapted into a movie in 2008, in which he again played Frost.
"I'm very lucky to be in a position where I'm able to express who I am as a person. People always come up to me and say 'Oh, you've probably heard this before but I love your work'. But I've been on the other side of that – I've done it myself, so I know how important it is for them to do that. What really puts a smile on my face is if someone says that they've been deeply touched by something that I've done."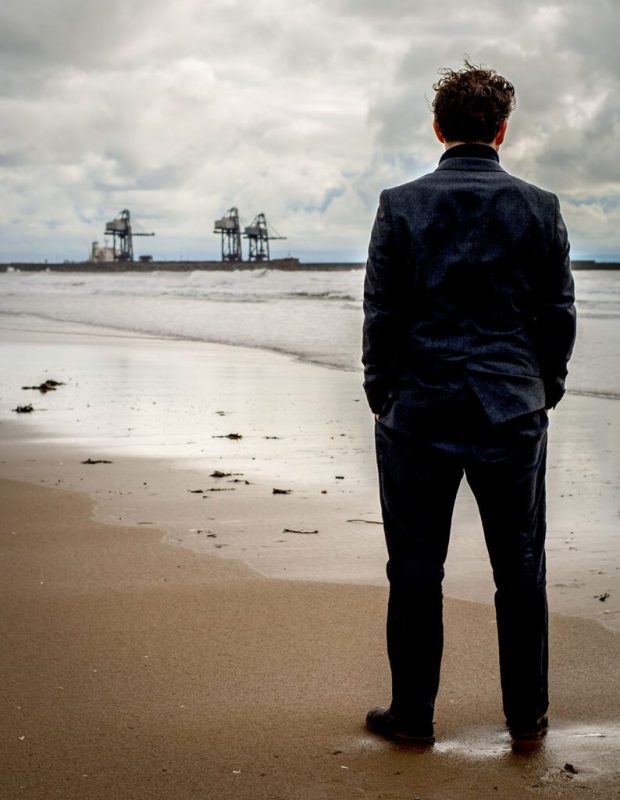 Michael has gone on to become a household name, both here in the UK, as well as in the US. But what would he be doing if he wasn't acting?
"I was only talking about this the other day actually. If I wasn't doing all the acting stuff, I'd like to run a book shop. But I wouldn't want anyone to take the books. I'd want people to come in and talk about the books. They'd have to come in and we'd drink tea and talk about them. But I wouldn't want them walking out with the books." Michael pauses. "Maybe it'd have to be a library instead."
Meeting people is one thing that many across the world have had to think twice about doing since the outbreak of Covid19. In June 2020, Michael starred alongside his friend David Tennant in a six-part television lockdown comedy called Staged, which was made using video-conferencing software. A second eight-episode season aired in January 2021.
"The pandemic has made me realise how vulnerable we all are. I'm working in New York at the moment and it really saddens me to see how many businesses are closed down – and for good. It's startling to see how our economies have been brought to a halt. It's frightening how many conspiracy theories have sprung up but overwhelmingly, it's heartening to see how people have worked together."
The actor has taken a keen interest in the fate of small local businesses, especially those faced with the challenges presented by the pandemic. He's also keen to see Wales get a better quality media, suited to the country's needs.
"Most of our news comes from outside of Wales and that has sent conflicting messages to the people of Wales during the pandemic."
Despite his international fame and success, Michael hasn't forgotten his roots, or those who are in a place that he was once in.
"I'm lucky in that I can use the reach that I have to help change aspects of society for the better. I don't do charity work in the traditional sense but I do see my life as two distinct parts and the acting side of it allows me to support causes that I care about." He is currently the honourary President of Wales Council for Voluntary Action and in 2017, he founded the End High Cost Credit Alliance, which works to promote more affordable ways to borrow money.
As we wrap up the interview, Michael has spoken for more than half an hour. It's still early morning in New York, his coffee has long since gone cold and he has another day of filming ahead of him.
"It's a little unnerving being here with the pandemic still going on, but we'll get through it somehow," he says.
It seems it's all in a day's work for Michael Sheen.
Photographs: Glenn Dene